Quick Reports 3 provides a quick method of producing a dBASE report which :
Is easy for the end user who has limited knowledge of the subject.
Is useful to the developer as a quick way to design individual reports.
Allows an easy method of User Interface integration with a distributed application.
Can be programmatically driven in the background if required.
Can produce reports in the runtime environment of a distributed application.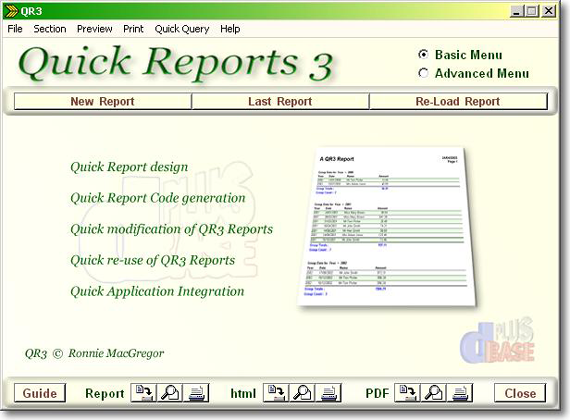 The QR3 package comes complete with the above user interface which can be used "as is", or can be modified by the developer. Extensive use of custom controls for the user interface means that it is remarkably easy to create your own user interface if required, with the supplied UI being used to provide sample code. It is equally easy to make use of the QR3 report engine in your own applications, and simply surface to the user whatever small subset of options is required.
To learn more about QR3, read the following article.